Each March, we come together to celebrate all those who experience life through the lens of a woman in body, spirit, identity — past, present, and future —during Women's History Month. Women's empowerment is Feminism to elevate all. Women empowerment is inclusivity, equity, and proper representation.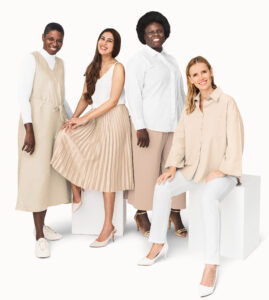 It's women speaking for themselves and being heard. It's little children growing up seeing the women in their lives represented in the books they read and movies they watch. It's trans women not having to defend their womanhood. True feminism hurts no one because it elevates us all. We celebrate trailblazing women whose accomplishments and contributions made a difference for the CHC community and beyond. We also recognize the continuing reality of "office housework," a form of uncompensated yet essential labor that disproportionately falls to women, especially women of color.
A large percentage of the Community Health Care community identify as women, including half of our senior leadership, most notably our Human Resources Director Maile Castillo, our Chief Financial Officer Karen Park, and our Chief Compliance Officer Callie Gard. However, there are still disciplines and leadership positions where women, particularly women of color and transwomen, are underrepresented.
Women empowerment is no longer a slogan, it has become a reality that will only benefit our society. Let's stay committed to the development, empowerment and success of women and celebrate their leadership and accomplishments.
Resources:
There's power in women coming together
Girls Inc
Achieve gender equality and empower all women and girls
Gender Action Portal