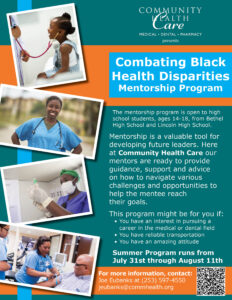 We are thrilled to share with you the resounding success of Community Health Care's first-ever High School Summer Mentorship Program, which recently concluded with remarkable outcomes and positive feedback.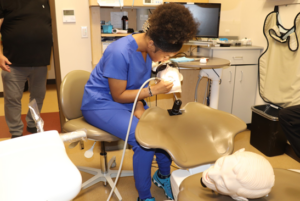 Over the course of last week, our program brought together a dedicated group of 7 high school students from our local community, providing them with a unique opportunity to explore the healthcare field through mentorship and hands-on experience. Through a carefully designed curriculum, interactive workshops, and engaging practical sessions, our goal was to inspire and empower these young minds to consider careers in healthcare.
We are excited to report that the program exceeded our expectations in several ways:
Meaningful Mentorship: Our students were matched with experienced mentors who guided them through various aspects of healthcare, sharing insights, answering questions, and providing guidance. The mentorship relationships that blossomed over the program were invaluable, fostering a sense of camaraderie and support.
Hands-on Learning: From shadowing medical professionals to participating in mock scenarios, the students had the chance to gain firsthand experience in a variety of healthcare settings. This hands-on approach proved to be highly engaging and impactful.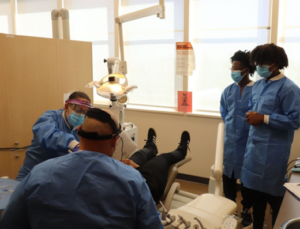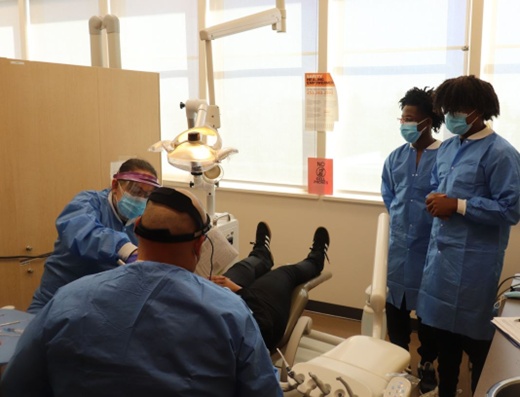 Enthusiastic Engagement: We were impressed by the enthusiasm and active participation demonstrated by the students throughout the program. Their eagerness to learn, ask questions, and immerse themselves in the healthcare environment was truly inspiring.
Positive Feedback: Both students and mentors provided overwhelmingly positive feedback about their experiences. Many students expressed newfound interest in pursuing healthcare careers, and mentors found the experience of guiding young minds to be rewarding and rejuvenating.
Community Building: The program not only deepened the students' understanding of healthcare but also fostered a sense of community among participants. Lifelong connections were formed, bridging the gap between generations and professions.
We would like to extend our heartfelt gratitude to all the mentors, volunteers, and partners who contributed to the success of this program. Your dedication and commitment have played a pivotal role in shaping the futures of these aspiring healthcare professionals.
As we reflect on the achievements of our inaugural High School Summer Mentorship Program, we are filled with pride and anticipation for the possibilities that lie ahead. We are already looking forward to building upon this success and expanding our efforts to make a lasting impact on our community's healthcare landscape.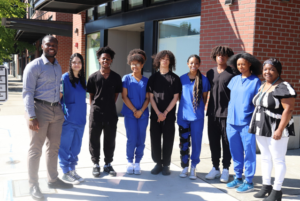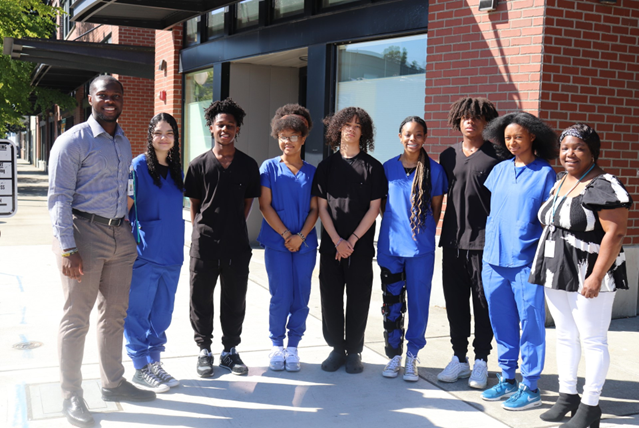 Pictured: CHC Inaugural Summer Mentorship Mentees with Fern Proctor and Joe Eubanks
Thank you for your continued support, and please do not hesitate to reach out if you have any questions or would like more information about the program. Together, we are creating a brighter future for healthcare and our community.
For more information, contact:
Joe Eubanks at (253) 597-4550
jeubanks@commhealth.org