This weekend, the nation and our community will celebrate Juneteenth. On June 19, 1865, the enslaved African American people of Galveston, Texas, learned they were free from bondage. Although President Abraham Lincoln issued the Emancipation Proclamation in 1863, it took two more years before some of the last enslaved people were freed in this country. June 2021, President Biden signed the bill making Juneteenth the first new federal holiday since Martin Luther King Jr. Day over three decades ago.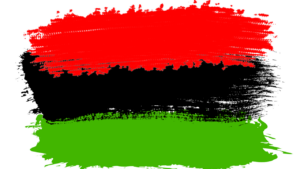 While Juneteenth has long been celebrated, some in our community may only recently be aware of it after it became a federal and organization holiday last year. I am grateful that we have this time to pause and reflect on this day together.
This is an important moment to consider more deeply the history, contributions, and progress achieved by members of the Black community. It also is a moment to demonstrate through our words and actions that, although society has made progress toward combating anti-Blackness, there is more to be done. There are still many troubling incidents of racism, bias, and discrimination that members of the Black community encounter each day. Sadly, we continue to witness horrific instances of violence targeting the Black community, including recently in Buffalo, New York. Even during a time of celebration on Juneteenth, these terrible incidents leave many carrying the heavy weight of sadness, fear, and anger. 
Juneteenth is a day of reflection and rejoicing, as well as a moment to acknowledge the long civil rights movement. The holiday gives us the chance to celebrate the end of slavery; to remember the experiences, labor, and lives of enslaved people; and to recognize the contributions of members of the Black community to this country. 
Juneteenth marks our country's second Independence Day. I look forward to joining you in commemorating Juneteenth and in honoring those who have worked with courage to seek freedom, justice, peace, and dignity for all. 
12 Fascinating Facts About Juneteenth 
Juneteenth: The History of a Holiday 
Why all Americans should honor Juneteenth 
To Be Black in America is To Be a Superhero 
The Historical Legacy of Juneteenth 
HAVE A PROUD AND HAPPY JUNETEENTH! 
Events:
Saturday June 17th: Juneteenth253 Celebration 
Monday June 19th: Juneteenth: A Road to Economic Freedom Celebration
(Community Health Care will have a table at both events)