Pharmacy Residency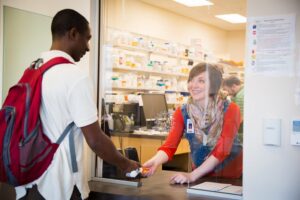 Community Health Care's Post Graduate Year One (PGY1) Community Based Pharmacy Residency was started in Summer 2018, and has seen two graduating classes. The program is currently on pause, in order to revamp the curriculum and recruit preceptors.
The program's goal is to train highly competent autonomous pharmacists in a federally qualified health center (FQHC) setting, contributing to our mission to provide the highest quality health care with compassionate and accessible service to all.
The residency program is part of a broader, interdisciplinary training program that includes Family Medicine (MD/DO), ARNP, and Dental residency programs.
Program Purpose:
To build upon the Doctor of Pharmacy (PharmD) education and to develop community-based pharmacist practitioners with diverse patient care, leadership, and education skills who are eligible to pursue advanced training opportunities including post graduate year two (PGY2) residencies and professional certifications.