By Cathy Hall – Marketing and Development Coordinator, Community Health Care
No, not exactly, but according to a published study led by Dr. James Lenhart of Community Health Care in Pierce County, WA, cold frequency and duration can be shortened considerably. The common cold is categorized as an upper respiratory tract infection with symptoms including runny nose, cough, headache, body aches and sore throat. The average adult in the U.S. has 2 to 4 colds per year. Each cold lasts from 5 to 7 days. A common cold can result in the loss of 8-9 work hours. According to one study, those lost hours translate into a total economic loss of $25 billion per year!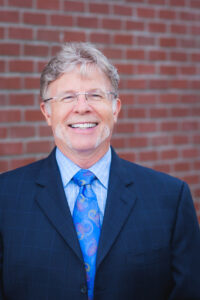 Dr. Lenhart, working with colleagues at Community Health Care and the University of Washington Institute of Translational Health Sciences, devised a micronutrient tablet containing vitamins and minerals known to boost the immune system – vitamins A, D, C, E, B6, B12, folic acid, zinc, selenium, and copper – to be taken daily. Study participants took the supplement over the course of two cold seasons and included non-smoking males and females, ranging in ages from 18-65. Patients were randomly assigned to take either the micronutrient tablets or a placebo.
The results showed, that for the patient group taking the supplement, the odds of getting a cold were 0.74 times lower and revealed significantly lower frequency and duration of cough and runny nose, two symptoms known to spread common colds. This shortened frequency and duration of symptoms should translate into significant productivity gains during the "cold season" and a lot less misery on the part of the cold sufferers.
Community Health Care is a 501(c)(3) non-profit health care system comprising five health care centers and one school-based health care center located across Pierce county, WA. This study was published in PLOS ONE (a nonprofit, Open Access health sciences journal empowering researchers to accelerate progress in science and medicine by leading transformation in research communication).
For more information and the full published article on Dr. Lenhart's study, go here: Common Cold