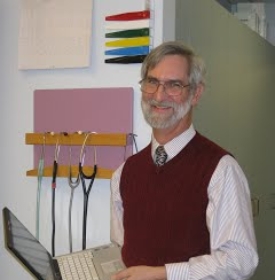 William Roes, MD
Medical Provider
Specialty(s):
Family Medicine
Location(s):
Key Medical Center
Education:
University of Nevada College of Medical Sciences, Washington University, St. Louis, MO
Bachelor of Arts in Sociology, University of Washington, Seattle, WA
Residency:
Tacoma Family Medicine, Tacoma, WA
Experience:
Dr. Roes has been practicing in Key Peninsula for 41 years. He has been active in the community ever since. Dr. Roes served as the medical director for the Key Peninsula Fire Department as well as the president of the board of directors for the Mustard Seed Project. He volunteers at the Trinity Free Clinic in Tacoma The Clinic of Angels in Honduras. In 2008, he was awarded the Washington State Family Physician of the Year.