Program Information
Information
Location: Community Health Care, an FQHC in Tacoma, WA. Our residents have the opportunity to rotate through our 6 clinic locations throughout the year. The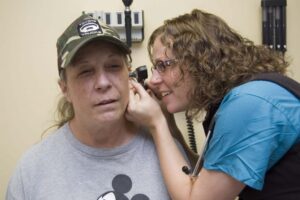 home base for the residency and continuity clinic is our Hilltop location.
Class size: 2 Nurse Practitioner residents per year
Length of program: 13 months, there is a one month overlap each year to transition in the new class
Faculty: Faculty includes NPs, MDs, DOs, and PAs who provide care within our clinic system. Faculty includes those who are specialists in Family Medicine, OBGYN, and pediatrics.
Benefits
Full-time one year, salaried position
Full medical and dental benefits
Licensing and credentialing
Paid sick leave and vacation
Continuing education funds
Loan reimbursement eligibility if hired post-graduation