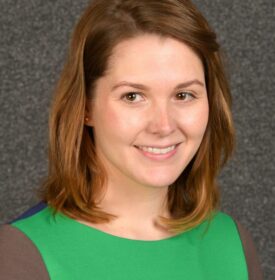 Stephanie Penalver, MD
Medical Provider
Specialty(s):
Obstetrics and Gynecology, Family Medicine
Location(s):
Lakewood Medical Center
Education
Medical Degree, University of Washington School of Medicine, Seattle, Washington
Bachelor of Arts in Neuroscience, Wesleyan University, Middletown, Connecticut
Residency
Central Washington Family Medicine, Yakima, Washington
Experience
Dr. Peñalver is a lifelong resident of Pierce County who is excited to serve as a physician in her childhood community. She enjoys practicing full-spectrum family medicine and has a particular interest in obstetrics, prenatal care, and women's health. Dr. Peñalver is passionate about providing medical care to underserved communities, and she has cultivated experiences to help her to meet the unique needs of her patients. She also completed her three-year residency at a community health center in Washington's poorest county.