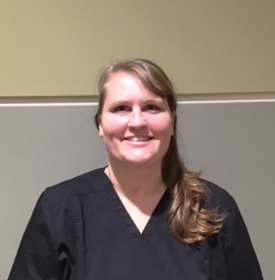 Jessica Gildner, RDH
Dental Provider
Specialty(s):
Family Dental
Location(s):
Lakewood Dental Clinic
Education
Certification Dental Assisting, Bryman College, Tacoma, WA
Associate of Humanities, Pierce College, Lakewood, WA
Bachelor of Science in Dental Hygiene, Pierce College, Lakewood, WA
Experience
Jessica worked as the lead dental assistant at a practice in Tumwater before moving into being a dental hygienist after seeking higher education. Jessica is proficient in BLS (basic life support), is emergency trained, and finds community health very rewarding. She is known for her positive attitude and flexible approach. When not at work, Jessica enjoys spending time with her daughter kayaking, camping and doing crafts. Jessica has two cats, Maxwell and Chloe. Jessica loves animals and hopes to have a horse someday!