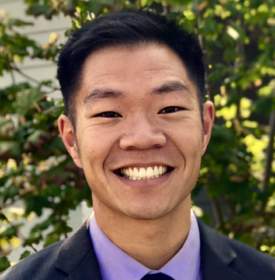 Cliff Moeckelmann, MD
Medical Provider
Specialty(s):
Foster and Adoption, Pediatrics, Family Medicine
Location(s):
Foster and Adoption Clinic, Hilltop Medical Clinic
Education
Doctor of Medicine, Oregon Health & Science University, Portland, OR
Post-baccalaureate, UC Davis School of Medicine, Davis, CA
Bachelor of Science, Physiology, University of California at Los Angeles, Los Angeles, CA
Residency
Community Health Care Family Medicine Residency, Tacoma, Washington
Experience
Dr Cliff Moeckelmann is a native of the East Bay Area CA however has lived along the entire west coast before landing in Washington.
He is a recent graduate of the CHC Family Medicine Residency program and will continue his practice of full spectrum family medicine as faculty with the program. He is also thrilled to be joining the Foster Adoption Clinic fulfilling his calling in medicine to work with foster and adoptive families.
He hopes that his own experience growing up in foster care will give him a unique perspective and ability to inspire and provide for this population.
Fun facts about Dr M are that he owned a tennis racquet stringing business in high school called "Cliffs string Chalet" and he enjoys watching all types of sports, his favorite being baseball.