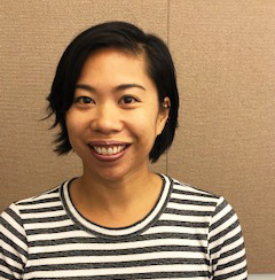 Leilani Attilio, ARNP
Medical Provider
Specialty(s):
Medication for Opioid Use Disorder, PrEP, Adult Care, Gender Affirming Care
Location(s):
Hilltop Medical Clinic
Education
Bachelor of Nursing, Widener University, Chester, PA
Master of Public Health, University of Texas at El Paso, El Paso, TX
Master of Science Nursing-FNP, George Washington University, Washington DC
Doctor of Nursing Practice-FNP, George Washington University, Washington DC
Experience
Leilani served in the Army for 5 years as a nurse at American military hospitals in both the US and overseas. She has 17 years' experience in critical care, home care, and public health. After leaving the Army, she worked in drug policy reform for several years and eventually made her way back to clinical care. She has experience with PrEP, gender affirming care, hepatitis C, and treating opioid use disorder. She joined Community Health Care after graduating from the nurse practitioner residency program at Community Health Care.