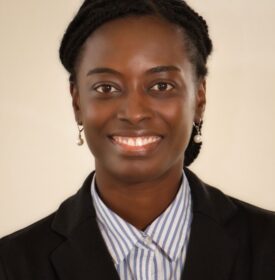 Josephine Eshun, ARNP
Medical Provider
Specialty(s):
Family Medicine
Location(s):
Lakewood Medical Center
Education:
Bachelor of Science in Nursing, Herbert Lehman College, Bronx, New York
Doctor of Nursing Practice, Seattle Pacific University, Seattle, Washington
Residency:
Community Health Care Family and Community Residency, Tacoma, Washington
Experience:
Josephine Eshun served patients and their families for many years as a nurse. Early in her career, Josephine cared for immigrants and the underserved in the South Bronx neighborhood in New York City and recently at Harborview Medical Center in Seattle, where she advocated and cared for ALL patients without regard for race, ethnicity, religion, and sexual orientation. As an Advanced Practice Nurse Practitioner, Josephine truly values listening to patients and collaborating with them to promote their overall health. Josephine enjoys spending quality time with her husband and children, listening to sermons, dancing, and cooking.