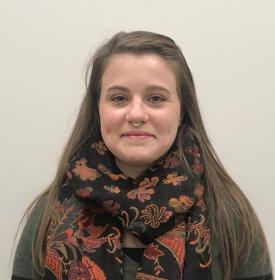 Jennifer Ladzinski, LICSW
Behavioral Health Provider
Specialty(s):
Behavioral Health
Location(s):
Eastside Medical Clinic
Education
Bachelor of Arts in Psychology, Minors in Sociology and Religion, Pacific Lutheran University, Tacoma, WA
Master of Social Work, with a concentration in Clinical Practice with Families, Certification in Interpersonal Trauma Studies, University of Denver, Denver, CO
Experience
Jennifer has provided case management and support for unhoused people, as well as advocacy and therapy services for those experiencing domestic violence and sexual assault. She is a certified Child Mental Health Specialist and has extensive experience providing crisis support and mental health services to children, youth, and families. Jennifer practices from a trauma-informed and needs-based perspective.